[title_box title="Desjeux Créations is an official partner of several sports clubs and events"]
[frame align="left"]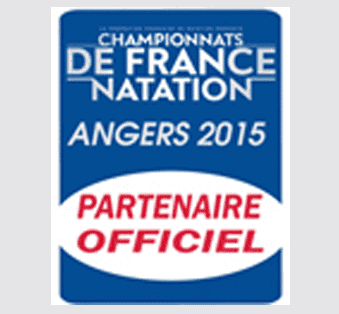 [/frame]
ANGERS NATATION
Desjeux Créations is a sponsor of the Angers Natation swimming club. This shared synergy is part of a long-term endeavour to link up big sports events and marketing opportunities.
Our studio designed the club's new logo and style guide to reflect the swimmers' quest for excellence.
This partnership offers a great opportunity for our advertising agency and training studio Desjeux Créations, to promote the values we share with high performance sport: Team spirit, excellence and a taste for hard work as demonstrated by swimmers in the competition. So it makes perfect sense for us to team up with this event promote the values we have in common.
There are three underlying reasons why we support the event organiser, Angers Natation:
> Our company upholds the notion of diversity found in sport,
> It ties in with our company's responsible and civic approach,
> Our commitment translates the values of respect which are at the core of our team.
For the A and B finals held on Friday 16 November and Sunday 18 November 2012, Desjeux Créations had the great honour of awarding the medals to the winners of these top level races. The event was broadcast live on Eurosport from 15 to 18 November 2012. This nationwide event enables us to link the image of Desjeux Créations advertising agency to that of high performance sport, with swimmers such as Florent Manaudou, Coralie Balmy, Yannick Agnel and Amaury Leveaux…
Within this partnership, Desjeux Créations designed a range of advertising media to provide exposure for sponsors of this high level event: the sponsors' letter (16-page brochure in 4-colour RV print – see the e-book version below), press adverts for the event organiser Angers Natation (4-colour R), the badges (following manufacturing specifications issued by Evolis) and the Angers Natation club logo.
A day filled with emotion and achievement!
We were there to see Camille Muffat swim to victory in the 800 m freestyle race on Friday 16 November. His outstanding performance clinched him a new world record for this distance. "The Olympic champion beat the world record in 8 min 01 sec 06/100 at the French Championships in Angers" (extrait de l'article de libération – read more)
Alexis Desjeux, manager of the advertising agency and training studio had the immense honour of awarding the silver medal to Coralie Balmy for the 800 m freestyle (8 min 20 sec 54/100).
Coralie Balmy, 2nd place on the podium after Camille Muffat, also achieved an excellent result.
The event was broadcast live on Eurosport and commentated by Alain Bernard.
Notre partenariat avec le club Angers Natation nous permets de mettre au service du Club notre expertise en communication pour la réalisation de leurs outils de communication.
[Best_Wordpress_Gallery id="60″ gal_title="EN Angers natation"]
BAB (Brissac Aubance Basket)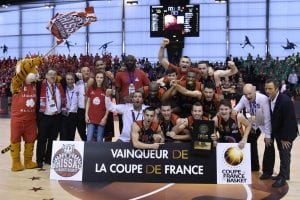 Desjeux Créations is an official partner of Brissac-Aubance Basket (more details about the basketball club based in Brissac-Quincé here) (49 – Maine-et-Loire). Founded in 1939 under the name of Saint-Vincent Sport, later becoming ESA Basket during the 70s and now called the BAB, the club has always pulled in the crowds! Over the last 7 years, the men's senior team has successfully hiked up 6 divisions, to find themselves in the 2nd national division this year.et-Loire).
Bertrand Desveaux
Desjeux Créations is sponsor of Bertrand Desveaux, amator specialist triathlete.
[Best_Wordpress_Gallery id="22″ gal_title="Bertrand Desveaux"]